Strong
From Chesterwiki
Jump to navigation
Jump to search
Life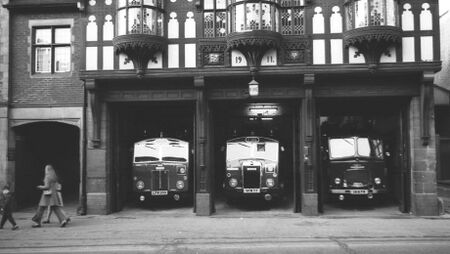 Strong was a pupil of John Douglas. In 1914 most working-class Cestrians lived in 19th century terraced housing with tiny back sculleries, outside lavatories, small back yards, and front doors opening on to the street. In the city centre, conditions in the courts of Princess Street, Goss Street, and Crook Street remained below that standard into the 1930s. By the early 20th century the corporation had accepted the principle that it should provide housing as long as it did not become a charge on the rates. Encouraged by the success of its first small estate of 12 houses at Tower Road in 1904, the council commissioned Professor Abercrombie to design a garden suburb for the 13-acre Buddicom estate at Lache. Abercrombie planned what was initially called the Buddicom Park estate in 1914, and work began in 1919 to a revised layout; by then it formed part of an enlarged scheme to provide Chester with 800 houses, drawn up in response to the Addison Act of that year which inaugurated the government's national housing programme. The first phase of the estate was centred on an oval of houses lining Sunbury and Abingdon Crescents and facing a central green, which was enclosed by a rectangle of streets bounded on the east by the estate's straight spine road, Cliveden Road. The housing committee favoured local architects, from whom Abercrombie chose James Strong, who designed terraced and semi-detached houses in early 19th-century "urban cottage" style; they were built of pink brick, with diapering in the manner of 19th-century Grosvenor estate buildings. The later houses along Cliveden Road and east of it, probably designed after Strong died in 1921, were different in style, their brick detailing inspired by 17th-century Dutch architecture.
Works in Chester
Numbers 15-17 Northgate Street (built circa 1909 - No.17 on the site of the former "Cross Keys" Inn.)
Fire Station, in Northgate Street as a half-timbered building with three arched entrances, in 1911. This building can still be seen at Number 73 Northgate Street and is now "Chez Jules" (French) Restaurant.
Links & Sources