On Thursday, approximately 10AM UTC, we'll be performing our MediaWiki 1.34 deployment. Please expect some downtime, we apologise in advance for any inconvenience!
Emery
From Chesterwiki
Jump to navigation
Jump to search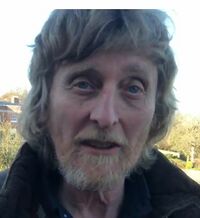 Life
From his own website:
Born on the edge of the Lake District in the small market town of Ulverston, Gordon was brought up visiting the lakes and fells, where he still goes walking, canoeing and sailing to relax. By 18 he was conducting guided walks in the highlands of Scotland. At 23 he worked in Taskforce North for the Lake District Planning Board where he soon became supervisor of the team doing ditching, walling and other footpath work. In the late 1980s he helped write walking guides for Clwyd CC in a Walks Around Wrexham series then was given the chance to republish Jack Baker's Walks in Clwyd, which he did by adding nature and historical interest in hand-written small booklets (rather like Wainwright). Family Walks guides followed and also The Guide to the Maelor Way, also hand-written, following a long distance footpath along the Welsh borders on which he installed 60 stiles and signs voluntarily with help from an out-of-work landscape gardener. Wrexham Maelor Borough employed him as their sole footpath contractor as did Groundwork Trust in Wrexham for several years. The interesting history and curiosities of Clwyd (Wrexham, Denbighshire and Flintshire) came together in Curious Clwyd, hand-written, with black and white photos by Mike Penney. Then it was Chester's turn and after a year of research Curious Chester, Chester Inside Out and other Chester books were written.
Works
Here is a gallery of Gordon Emery's books relating to Chester:
Sources and links