Chester Zoo
From Chesterwiki
Jump to navigation
Jump to search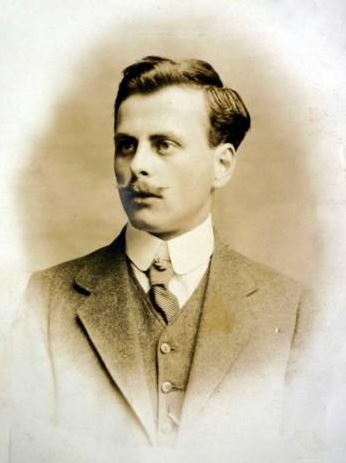 Chester Zoo is a zoological garden at Upton-by-Chester, in Cheshire, England. It was opened in 1931 by George Mottershead and his family, who used as a basis some animals from an earlier zoo in Shavington, near Crewe. It is one of the UK's largest zoos at 111 acres (45 ha). The zoo has a total land holding of approximately 400 acres. Chester Zoo has had much success with animal-breeding programs, particularly with threatened species. Chester's early accomplishments include the first reported U.K. breeding of mandrills in 1935 and of griffon vultures in 1940. "Jubilee," the first Asian elephant to be conceived and reared in the United Kingdom, was born at Chester in 1977. The zoo's success rate at reproducing Asian elephants has turned Chester into an internationally important center to which other zoos, including Twycross Zoo (United Kingdom), send their cows for mating. Despite its modest size, the zoo aquarium has gained recognition as a center for the breeding of rare and endangered fish, especially seahorses. Mexican livebearers, and Lake Victoria cichlids. Additionally, the zoo has acted as a center for banking fish semen, as part of the European Union Genome Resource Bank's Cryobiology Project.
George Mottershead (1894-1978)
George Mottershead was born in Sale Moor, Manchester on 12th June 1894. His father Albert Mottershead was a botanist and nurseryman.
Early Life
Mottershead was taken to Belle Vue Zoological Gardens in Manchester on June 12, 1902 at age eight as a childhood treat after the end of the Second Boer War. Mottershead already knew and cared about some animals. He and his father looked after birds in an aviary and he had his own collection of beetles and lizards as well as some hens that he had raised from chicks.
Belle Vue was the first privately financed public zoo in England and had been the brainchild of John Jennison a part-time gardener, who had previously run a small aviary at his home. The initial collection had consisted of domestic birds and a few exotic parrots, but Jennison probably also acquired those animals that could not be sold after the Manchester Zoological Gardens closed in 1842. The young Mottershead apparently disliked seeing the animals at Belle Vue confined in cages, and was determined to create a zoo without bars. Although these ideas may have come later the story of his sight as a child of a miserable-looking elephant confined behind bars is frequently repeated.
As a youth, Mottershead experimented with aviaries, and tanks and runs for pet lizards and snakes. He left school at 13 then home aged 16 to become a fitness instructor. After the outbreak of the First World War, George Mottershead joined the South Lancashire Regiment in 1915. He married Elizabeth Atkinson while on leave in 1916 then returned to the trenches. In September 1916, at the Battle of the Somme, Mottershead suffered a bullet wound to his neck, injuring his spine. He was initially paralysed, and recuperated at Highfield Military Hospital in Knotty Ash. Contrary to the expected medical prognosis he eventually recovered the ability to walk (with "a bit of a limp") after three years in a wheelchair. His brothers, Albert and Stanley Mottershead, were killed in the war. Mottershead had had his Army Disabilty Pension stopped in 1919 after the Army discovered that he was now able to walk again.
Shavington
With his parents and young family, Mottershead moved to Shavington (Crewe) in around 1920, and operated a successful market garden and florist/produce shop. Sources vary on how the move was funded: some sources suggest that his father owned the market garden and some suggest that his father loaned the money to purchase it. Mottershead originally sold his produce through markets, but then purchased a shop. Later (by 1924) started selling pet birds from a further shop he purchased next door. The smallholding that he ran in Shavington was called "Oakfield", which appears to have been just an amazing coincidence given the later location of Chester Zoo.
The pet shop went bust during the miners strike of 1926 leaving the family in a difficult financial position. To improve their situation the Mottersheads converted the market-garden into a "zoo" to show his stock of birds and his private collection of animals to the paying public. The tomato house was used for birds and animals and the henhouse became a Monkey House. It was an instant success: adults were charged 6d and children under 12 half price. The Monkey House contained at least 12 different varieties within it. Other animals at Oakfield were Porcupine, Canadian Black Bears, a Chimpanzee and a Polar Bear.
Money was always a problem and a partnership was formed with Dr William (Willie) English who was a member of the Royal Zoological Society. Arguments over management followed and in 1930 Mottershead left with his family, a pair of goats and a gibbon. English kept all the other animals and continued the zoo at Shavington for only a short while.
Oakfield
The Mottershead family moved to the Oakfield Estate in Upton by Chester in December 1930, paying £3,500 (£220,000 in 2019) for a 9 acres (3.6 ha) site including Oakfield Manor, built around 1885 for Benjamin Chafers Roberts and now a Grade II listed building. Oakfield had existed since the 1850's but the new house for Liverpool Tea-Merchant (and sometime major of Chester) Roberts was designed by the architect Edward Augustus Lyle Ould (1852–1909), a pupil of John Douglas and the designer of several other similar-styled buildings in Chester. The house was extended in 1892 for the same client by Harry Beswick. When sold by auction to Beresford Jones in 1913 it featured - woodlands with formal flower beds and shrubbery accessed by winding paths, an orchard, conservatory, greenhouse and vinery. Also a kitchen garden, cucumber and melon houses. Earlier records note fountains and fishponds. It was a hospital during WW1. The impressive house is decorated externally with the characteristic blue "diapering" often found on buildings constructed for the Grosvenors although it does not appear to have had any such connection.
The family acquired two Himalayan black bears ("Adam" and "Eve") after their brief escape from a wildlife park in Matlock Bath, and added monkeys, chimpanzees, birds, and reptiles. Mottershead had turned up to collect the bears with a cage on a borrowed dray. The doors of the two animal cages were placed together, but in spite of all the efforts of Mr. Mottershead, Mr. Flint (the Matlock pleasure grounds manager) and others, the bears would not move. The following day the female bear was enticed into the travelling cage. People spent some time attempting to get the male bear to move - even using what was described as a dense smoking out - but without success. Finally, after three days' effort to move him, the male bear was finally enticed into the cage that was to take him to his new home. According to contemporary reports he was given some doped honey which did did the trick, and "he backed into the cage, drunkenly facing his foe to the last". All it had taken to get Eve into the cage was an apple.
The first enclosures were built in the stable yard and the family shared their home with numerous animals over the years, from Rob-Rob the blue and red macaw to Christy the lion, who was hand-reared by the Mottersheads after the death of her mother.
The local opposition
The opening of the zoo was not without difficulty. Some of the residents were concerned about the possibility of wild animals escaping, while other gentrified landowners didn't want to see their property values diminish due to a zoo being in their neighbourhood. The Chester Observer interviewed Mottershead as regards the criticism. "There was something said of the disturbance caused by the animals but there was no ground for it," George told the newspaper. "The real fear is that people will be attracted into the village and some residents want them to be kept out."
The later zoo
A private company, Chester Zoological Gardens Limited, governed the zoo from 1932. until 1934, when it was replaced by the North of England Zoological Society Limited, with a council chaired by Richard Blair Young. Mottershead served as director-secretary, his wife, Elizabeth, as catering manager, his father, Albert, as head gardener, and his older daughter, Muriel, as assistant curator. His school-age daughter, June, later proved to have a special interest in fish, perhaps promoted when an aquarium with six cold-water tanks was built in the basement of the Oakfield. Geraldine Russell Alien, who later chaired the zoo council, sponsored the aquarium, and Lady Daresbury opened it in 1934. That same year, the zoo remodeled the monkey house, added parrot aviaries and a penguin pool, and recorded its first successful hatching of a black-footed penguin chick. Visitors, however, were few, and financial success still eluded the zoo, which solicited help from benefactors. Esther Holt presented the zoo with her collection of tropical birds and also paid for their upkeep. The Holt family, which ran a shipping company on Merseyside, donated many other animals, including mandrills and chimpanzees from West Africa. The fifth Duke of Westminster presented the zoo with a capybara which had been kept as a pet. As June Mottershead later explained:
"Someone had given it to him as a present. He put it on an island in the Eaton estate, and of course it kept swimming off the island because they're aquatic animals - but nobody had realised it at the time. And so we got it."
The zoo also acquired an additional 14 acres (six hectares) of land around this time.
The ensuing years were a continual string of ups and downs. One positive was the completion in 1936 of an enclosure for the bears – the first enclosure without bars. The design was based on the work of German zoologist, Carl Hagenbeck (1844-1913) who believed that animals and "primitive humans" should be exhibited in their natural habitat rather than behind bars. Hagenbeck opened his great zoo, the Tierpark Hagenbeck at Stellingen, near Hamburg in 1907. He laid it out as a series of outdoor panoramas, using moats to separate the animals. Visitors could either view the animals from a distance or wander among them, and were even permitted to feed some of them. Hagenbeck was to die of a snake-bite from some years earlier. The bear enclosure at Chester consisted of a circular area with trees in the centre surrounded by a moat filled with water. This allowed visitors to have an open and safe view from close range, although the enclosure was still much smaller than the natural range of a bear.
During the war years, the zoo received animals evacuated from Bristol and Paignton and other zoos, and it provided a home for two Ceylonese (Sri Lankan) show elephants and their mahout, Khanadas Karunadasa, all of whom had previously toured with a traveling revue. By 1941 the combination of lions relocated from other collections and those bred in the zoo resulted in a total of 14 lions being held at Chester. Despite the financial restrictions, the zoo made its first profit in 1942. The zoo began building two new enclosures for bears in 1944, which — typical of Chester's early style — were constructed from local, inexpensive materials. Similarly, the zoo used concrete, antitank road blocks to create a new polar bear enclosure, while elsewhere in the zoo local red sandstone was widely used as a building material.
Troubles
A fire broke out at the Zoo on Saturday, December 15 2018, in what keepers described as "one of the toughest days" in the zoo's history. The blaze destroyed much of the roof covering the zoo's "Monsoon Forest" area - the UK's largest indoor zoo exhibit. The southeast Asian environment-style area was home to many orangutans, crocodiles, turtles and exotic birds. The larger animals were all saved, but there were losses of insects and birds.
Sources and Links
The zoo frequently updates its website, unfortunately this can mean that links to specific subject-matter are often broken.